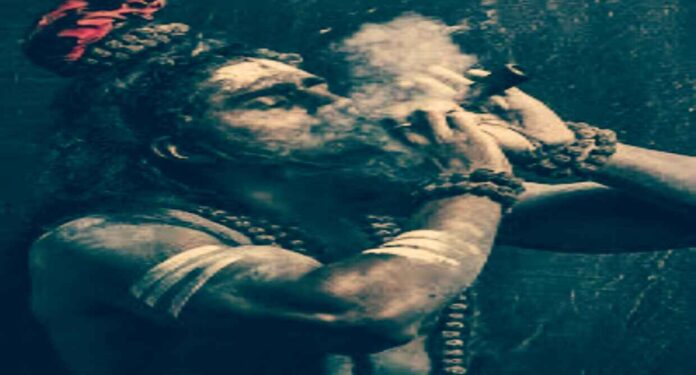 This bewitchment rare shabar mantra (simple and powerful)  is a very powerful mantra of bewitchment  and it is a rare mantra, you must have read this mantra but the method to prove it is not correct anywhere, today how to prove it and how to use this mantra will discuss about it in detail,
This bewitchment rare shabar mantra will be accomplished in the cremation ground, if you practice it on the cremation ground, you will definitely get success, whatever mantra is a mantra, there are two ways to prove it, one is tamasic (black magic) and the other is sattvic (simple). In this post, we will know in detail about how to prove it.
mantra
om namo kaal bhairav kalee raat kala aaya aadhee raat chalai katar baandhoon too bavan veer par naree so raakhai seer chhatee dharike vako lao sotee hoy jaga ke lao baithee hoy utha ke lao shabd sancha pind kacha phuro mantr eeshvaro vacha saty naam aadesh guru ka.
(This is the ancient mantra of India, so there should be no change in its word.)
How to prove this mantra
To prove this mantra, start meditation from Amavasya (new moon) and do this meditation continuously for 21 days, meditation will be done in cremation ground, do 11 rounds of the above mentioned mantra with black rosary, clothes will remain black, tie a black cloth on the head, Make sure to worship Ganesha (ganesha is Indian god) and worship God, also make a security circle so that external power does not disturb you.
When you return home after completing the meditation, do not look back, on the first day and the last day of the meditation, do not consume alcohol and meat, during the meditation, use fragrant incense and Google (google incense is special incense of india) incense, in the middle of the meditation, many types of ghosts try to scare you. Will do because this meditation is being done in the crematorium, so you will definitely have experiences, but do your meditation without fear, within 21 days your meditation will be fruitful.
Method of Use
Bring the castor plant by uprooting it with one stroke by the left hand while reciting the above bewitchment  Rare Shabar(simple and powerful) Mantra. Then breaking it into small pieces and inviting it twenty one times with mantra, the woman you touch, she will be subjugated immediately.
Also read
Powerful and rare mantra of mahavir swami
Powerful meditation for peace of mind
Most powerful laxmi mantra for financial success