This mantra of Lakshmi ji (Indian god) proves to be very effective to bring happiness, peace and blessings in the house, everyone has only one problem, that is money, today everyone is running after money, if someone gets money, then they do not stay in the house. In such a situation, this mantra for attaining Lakshmi proves to be a panacea, you can see the effect and effect of this mantra by the achievement of this mantra and by doing meditation, by chanting this mantra, you get sudden wealth and financial success, there is money buried in the ground. You see him in your dreams around you,
By chanting the mantra of money, Lakshmi resides in the house, wealth increases and business grows, so let's discuss in detail about how to prove this mantra of get money and financial success.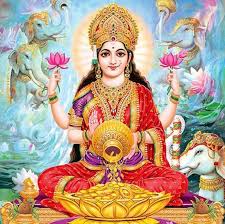 mantra
Om rum shreem hrim klim mahalaxmaye namah!
(This is the ancient mantra of India, so there should be no change in its word.)
How to prove this mantra
Lakshmi ji in a pure secluded place in auspicious time Chant 11 rounds of this mantra daily by setting up the picture. Worship Lakshmi ji with yellow flowers during the days of chanting. As far as possible, this meditation  should be started from Guru Pushya Nakshatra (asterism), after completion of one lakh chants, Dashansh Havan (Offering prayers to God in front of fire) should be performed. of this meditation  When proven mantra is achieved, Lakshmi ji's immense grace is received.
In this way you can increase wealth and financial success by chanting the mantra of getting money, you can chant this mantra everyday, at least one garland in the morning and evening. By chanting this mantra, there will be no wastage of money and the grain store will never be empty.
also read
Shabar mantra for get secret money
Best mantras for protection against evil spirits and ghosts