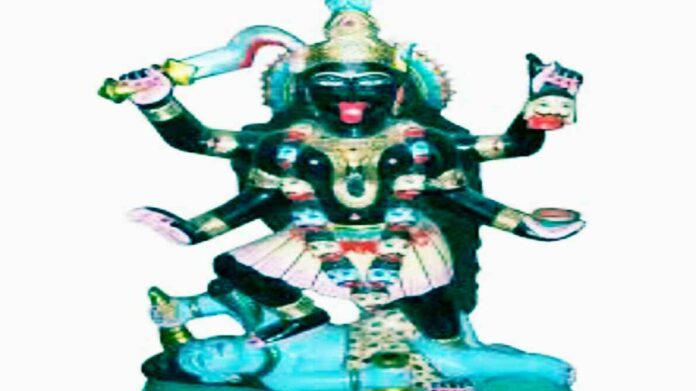 Today we have brought such a Girls attraction mantra which is done only by name, this mantra can be performed by both men and women, on our website you will find many mantras of Bhairav's attraction, Kamakhya attraction  and hypnosis, with the help of which the seeker can achieve attraction. Can do, with name attraction mantra the seeker can do fast attraction.
attraction is such a method, it is not a child's play to prove it, nowadays someone casts a mantra and says that chant this mantra 7 or 5 times, fast attraction will happen, then all our sadhak (seeker)  friends are requested with folded hands that such a mantra will work. If you don't, your precious time will be wasted, before using any mantra, it has to be chanted with the rules and regulations and it has to be proven, when a mantra is proven, then you can use it.
In this post, we will know in detail about how name Girls attraction mantra is done,
mantra
"om kalim sah amukam me vasham kuru kuru swaha!!
(This is the ancient mantra of India, so there should be no change in its word.)
How to prove this mantra
To prove this mantra, it is necessary for the seeker to chant 1.25  lacs  in 21 days, according to you, you can complete it in 21 days. Light the incense of Google(it is special incense of india)  and the lamp should not break till the meditation  is done, if the lamp is broken then your meditation  will be unsuccessful.
On the last day of meditation  , perform Dashansh Havan (Offering prayers to God in front of fire)  after completing mantra chanting. In this way, by doing meditation  for 21 days, this attraction mantra will be awakened and proven.
Follow some special rules during meditation
Do not lie during meditation
Sleeping on the ground during meditation
In the achievement of this mantra, the seeker should use black garland or Rudraksh's rosary.
Stay away from meat and alcohol
Must follow celibacy
Sadhak (seeker) can use this mantra only 2 times in a year and when it is eclipse period or Narak Chaturdashi,(before diwali) then chant 51 rounds of this mantra to awaken the mantra.
This meditation is a secret meditation , after getting its success, don't discuss it with anyone.
method of use
After Girls attraction mantra by name is proven, where a certain word appears in the mantra, the girl's name and her mother's name, that is, the full name is to be spoken. If the girl is doing it for the boy, then she will also have to speak the boy's full name, this mantra will work when you know each other or live near each other, then this mantra will work.
In this way sadhak (seeker)  can use Girls attractionn mantra but it is necessary for sadhak (seeker)  to follow some special rule, you will not find such correct and accurate method anywhere.
Also read
How I increase wealth by mantra
Mantra for molar pain and stomach pain
Best mantra for success in every work