We have given you many mantras of attraction  and out of that many sadhaks (seeker) have achieved success, have achieved success, today I have brought husband attraction mantra in front of you, using which a woman can control her husband whose husband If the wife is not obeying and does not love her, then that woman must use this mantra,
You will be able to see the result yourself by accomplishing husband attraction mantra, because the mantra I have cast here is a very powerful mantra, so let us know in detail how to prove this mantra and how to use it.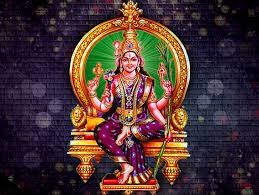 mantra
Om namo mahayakshini mampati
Vashya manay kuru kuru swaha!!
(This is the ancient mantra of India, so there should be no change in its word.)
How to prove this mantra
Chant this mantra 1108 times on Thursday , If vermilion and vaginal blood are mixed in the juice of kadli during the day, apply tilak on the forehead after being invited, then no matter how ruthless the husband is, he becomes submissive.
mantra
Om hring bhogpadra bhairavi matangi (name of husband)
(no change above mantra word)
How to prove this mantra
Chant this mantra for 410,000 times in 21 days by lighting an oil lamp by keeping jackal horn in a vessel and keeping fruits etc. for enjoyment. Instead of a certain word, pronounce the name of the husband. In this way this meditation will be proved. As long as the woman keeps this jackal horn with her, her husband will remain her slave.
If the seeker uses this mantra for moral work then only he will get success because if you use this mantra for unethical work then your achievement will be destroyed, in this way you can control your husband by using husband attraction mantra. You can use any one of the above mentioned mantras.
Also read
How I increase attraction power and mesmerism power
How to bewitched with cardamom
Most powerful mantra for body protection
Best mantra for fortunes and wealth