If you want to do Jinnat (jinnat is nagative power) meditation  first you have to do any pir's meditation  . If you do the meditation  of Jinn, then your meditation  will be successful, otherwise the sadhak (seekers)  himself will have to bear the loss.
Jinnat (jinnat is dangerious power of islam like ghost)  is only a soul but it is a bad soul, good jinn also come in the category of jinn but most of the tantriks reduce its meditation  because tantriks (astrologer) prove bad soul to get their work done, so it is not a trivial thing to do his meditation  , If once the genie is proved, then understand that your work is done, the genie has the ability to do the most difficult work.
Jinn has also been called by names like Jinnat. According to Islamic meditation  , Jinn is a powerful spirit, many tasks can be accomplished by controlling it. To tame the jinn is not an easy task and only very few people can do it.
Here I am giving a mantra about Jinn. Mantra experience is proven. This meditation  is also called Jinnat direct  meditation  .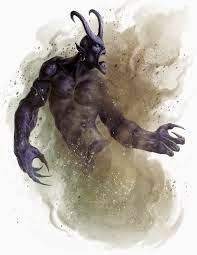 mantra
"maan badashaah sab baadashahon ke saphed ghoda saphed pakhar til par chadhe jinnon ke badashah barah kos agaare-barah kos pichhare jo kuchh kaam kee kahoon vah baja laave meree bhakti guru kee shakti phuro mantr eeshvaro vacha."
(This is the ancient mantra of India, so there should be no change in its word.)
How to prove this mantra
First of all think about the place and never do the worship of Jinn inside the house. Choose a dilapidated old mosque-ruins only. The time of  meditation  is before midnight and the ingredients are frankincense, incense.
Stay away from women in this meditation. Wear white clothes before starting the meditation. Then burn wood coals and burn incense.
After this, while chanting one thousand mantras, give incense of frankincense. Eyes should be closed while chanting.
By chanting in this way continuously for 41 days, the jinnat  comes in front of the seeker riding on a white horse.
If the jinn appears in front of you, then there is no need to worry, just bind it in the promise, similarly the jinn also keeps its conditions, but do not accept any of its conditions, otherwise you will be trapped, jinn meditation  should be done only by those people who are experienced in spell  meditation  and One who has some magic power.
Also read
Very powerful girls mesmerism mantra