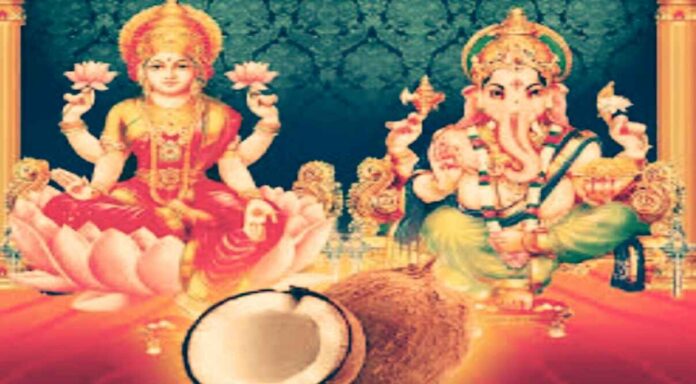 Mother Lakshmi is the goddess of wealth, she is also called Kamala, it is one of the ten Mahavidha (Indian magic genre of india), by the way, this power has the power to do every Shat Karma (do every work), but its laxmi mantra meditation is mostly done for happiness-prosperity and wealth, if the seeker is complete If Lakshmi is worshiped with faith and devotion, then the seeker will definitely get the benefit of accidental money,
Lakshmi mantra meditation should be mostly kept secret and the money received should also be used at the right place, if you use this money wrongly then it has the ability to waste your money, this is a Satvik Sadhna (simple meditation)  and during this meditation you mother Satvik bhog (simple food) can also be offered and it is also necessary to follow certain rules and regulations, so let us know in detail in this post how to achieve this.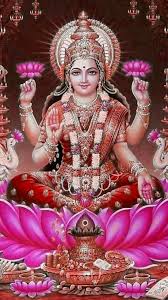 mantra
Om hring shring laxmi pravhartu swaha!!
(This is the ancient mantra of India, so there should be no change in its word.)
 How to prove this mantra
This meditation is an 11 days meditation and the room in which you sit to do meditation should be cleaned before doing meditation, if possible sprinkle water,
Take a bowl and put a red cloth on it and put the statue of Goddess Lakshmi on it and according to your power, offer food to Goddess for 11 days, follow celibacy during meditation and after taking a clean bath, chant 3 rounds of Goddess Lakshmi's mantra in the morning and evening.
After completing laxmi mantra meditation i.e. chanting the mantra, sleep on the ground in the meditation section itself and do a rosary of godfather mantra before meditation, if there is no godfather then do a rosary of your favorite deity, on the last day of meditation, after completing the meditation, 5 unmarried girls invited for food,If you do Lakshmi meditation with full devotion and faith in this way, you will definitely get success in meditation, Goddess Lakshmi will be happy and fulfill all your wishes, sadhak(seeker) will get benefit of accidental money, but keep in mind not to use it wrongly.
also read
laxmi gayatri mantra meditation
Shabar mantra for awaken goddess power
Best mantras for protection against evil spirits and ghosts