You can use this mesmerism mantra to control your wife or girlfriend, if you love your wife excessively but she is not favorable to you or your girlfriend is not favorable to you, then in such a situation you can use this mantra. By using it you can adapt it to yourself, on our website you will get each and every meditation, you do not need to pay money to anyone, if you do meditation in the right way with complete rules and regulations, then you will definitely get success.
Whatever mantra we chant here, we first try it, if we get success, then we release it in public interest, whatever meditation we do, that meditation proves to be an experience.
In today's time, most of the problems are related to subjugation because what we want does not happen, the person we love loves someone else or our wife does not listen to us, our superior also harasses us in work, When such a problem comes, the only solution  for  it is subjugation.
There are some special rules of subjugation, if you do it in the right way, then you will definitely get success, if you use it to do bad to someone or to use someone, then only you may have to suffer, so if you do subjugation, then do it wisely. When you try a lot but you fail in it, then you should take the help of subjugation.
So let us discuss in detail about how this mesmerism mantra is proved and how it is used.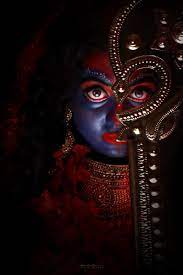 mantra
paan padhi khilave, triya jori bisarave, ksheere triya tora sath nahi jave, naag vage nagin phen kade, tor mukh na hit jae vo, re naga, dohaee guru nanak shahee ka, dohaee dakin ka.
(This is the ancient mantra of India, so there should be no change in its word.)
How to prove this mantra
This meditation is a 21 day meditation, start meditation on new moon day, mantra will be chanted with rudraksha rosary, morning and evening do 11 rosaries of the above subjugation mantra by applying insense of Google (this is Indian insense), during meditation you should not cut your hair and only on the ground, if you can chant this mantra, you can do 11 rounds in all three phases, the more you chant, the more powerful the mantra will become.
Before doing meditation, do worship of godfather, and worship of ganesha (Indian god), if you don't have any godfather, then you should make a garland of Bholenath(Indian god),, keep the place sacred in whatever room you do meditation and do not allow women or any person to enter that room. Do not give, start the meditation by facing towards the east direction, on the last day of the meditation, do Havan (Offering prayers to God in front of fire) and go to the crossroads and offer sweets there,
By doing meditation  like this for 21 days, this subjugation mantra will be proved.
Method of Use
After the above mesmerism mantra is proven, invite him by reciting mantra 108 times on the betel leaf, then feed that betel leaf to your wife or girlfriend, if you can't feed the betel leaf, then take any food item and invite it and feed it to your attention. It has to be kept in mind that you have to feed the thing that has been invited within 48 hours, if more time passes then there will be no effect of subjugation.
Also read
Powerful meditation for peace of mind
Powerful and rare mantra of mahavir swami
Laxmi mantra for attract money
Most powerful laxmi mantra for financial success