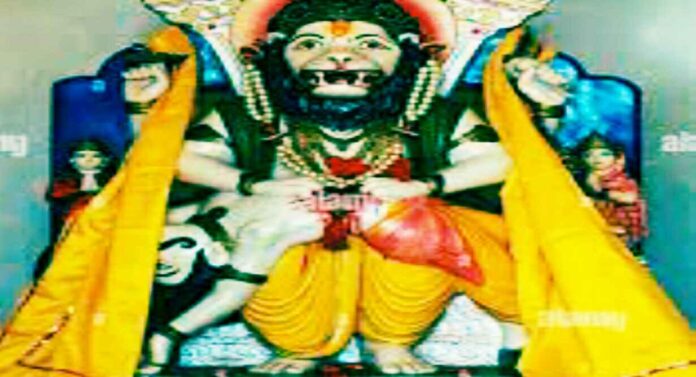 Narsingh (narsingh is powerful god of Indian) bewitchment is so powerful that it is impossible to cut it. We have used Narsingh attraction  trap many times and got good results.
Oath comes in this Narsinh (danger god of Indian) mantra of bewitchment
, so do its meditation in the presence of godfather because not every common man can give oath, who already has some tantric (astrologer) practice or is proficient in spell , that seeker can use oath mantra.
You can use this bewitchment to persuade an angry woman, to persuade an angry girlfriend or even in the work of court, just keep in mind that it should not be misused. Let's say that we have experienced first how fruitful this meditation is, then we continue this meditation in public interest. This bewitchment is also called Narsingh attraction mantra.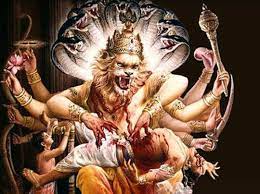 mantra
hathelee mein hanumant base, bhairu base kapaar. narasinh kee mohinee, mohe sab sansaar. mohan re mohanta veer, sab veeran mein tera sir. sabakee nazar baandh de, tel sindoor chadhau tuje. tel sindoor kaha se aaya? kailaash parvat se aaya. kaun laaya, anjanee ka hanumant, gauree ka ganesh laaya. kaala, gora, totala teeno base kapaar. binda tel sindoor ka, dushman gaya paataal. duhaee kamiya sindoor kee, hamen dekh sheetal ho jaaye. saty naam, aadesh guruka, sat guru sat kabeer.
(This is the ancient mantra of India, so there should be no change in its word.)
Material:-
Photo of the girl, garland of black rosary , earthen lamp, mustard oil, frankincense incense, cow dung cakes, fragrant perfume and 52 lemons.
How to prove this mantra
  Meditation will start from Tuesday, take a bath on Tuesday, go to the cremation ground after getting clean, the seat will remain black, sit facing the north direction, make a security circle, then sprinkle fragrant perfume around you, light a mustard oil lamp. And burn cow dung cake, put frankincense on it, keep a photo of the boy or girl in front of you whom you want to subdue, then worship Ganesha,(ganesha is Indian god) after that make a garland of your family deity, and pray that you get success in work.
Then do 5 rounds of narsinh bewitchment  mantra, while chanting the mantra, your attention should be on the picture of that girl or boy. This method is for 5 days, after completing the meditation, keep the lemon in the same cremation ground and come home with the rest of the material. While coming, do not look back and come home without saying anything, there will be only one ritual for 5 days, offer 52 lemons as lucidity  on the last day of meditation and pray for success in meditation , within 41 days of completion of this ritual That boy or girl will fall in love with you.
In Narsingh attraction meditation , if you need a photo of a girl, then you can take a black and white photo and keep in mind that the photo should be at least 6 months old, if the girl is doing this meditation , then the photo of the boy should also be black. The end should be white and it should be at least 6 months old only then you will get success otherwise this meditation is of no use.
Also read
Very powerful girls attraction
Very powerful girls mesmerism mantra
Powerful mantra for attraction and health