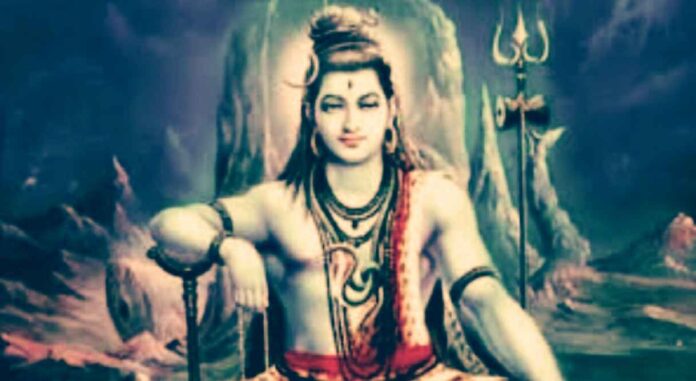 This Powerful mantra of shiv is ritualized and used to avoid the untimely death of Shivji (god of hindu), with the achievement of this mantra, the yoga of untimely death will end, the fear of death will end from our mind, Mahamrityunjaya proven Mantra is used by Aghori and Tantrik (astrologer) people. and they used to get the boon of immortality from Shivji (Indian god) , even today there are many Aghori and Sadhus in our country who have perfected this mantra, but those Aghori are not seen anywhere, they only remain engrossed in the devotion of Shivji.
By chanting this Powerful mantra of shiv, no one can harm you, even time itself becomes time, because this mantra is Mahakal's Mahamrityunjaya proven Mantra, you can overcome difficult diseases, witchcraft, all pain in a pinch, this mantra It is so peaceful and intense that even devil himself bows before the seeker.
So let's know in detail how Mahamrityunjaya proves Powerful mantra of shiv, let's discuss in detail about it,
mantra
Om hrom jusam sah om bhurbhrvah swah
Om traymbakam yajamahe sugandhim pushtivardhanam
Urvarukmiv bandhnat mrutyomukshiy madmrutat
Om swah bhuvah bhu om sah jum hrom om!!
(This is the ancient mantra of India, so there should be no change in its word.)
How to prove this mantra
This is a comprehensive mantra. its ritual quarter One lakh mantras are considered to be chanted. One and a half lakh chants have to be completed in at least 3 days. , Havan,( Offering prayers to God in front of fire)  the tenth part of chanting, the tenth offering of Havan,( Offering prayers to God in front of fire)  should be chanted with the rosary of Rudraksh. At the end of chanting, praise of Lord Shiva should also be done with Shiva Sahasranam, then the fear of untimely death will go away. This mantra is an infallible mantra for life-enhancing and life-threatening diseases.
In this way you can avoid untimely death by using Mahamrityunjaya Powerful mantra of shiv.
also read
Powerful laxmi kuber mantra for attract wealth and money