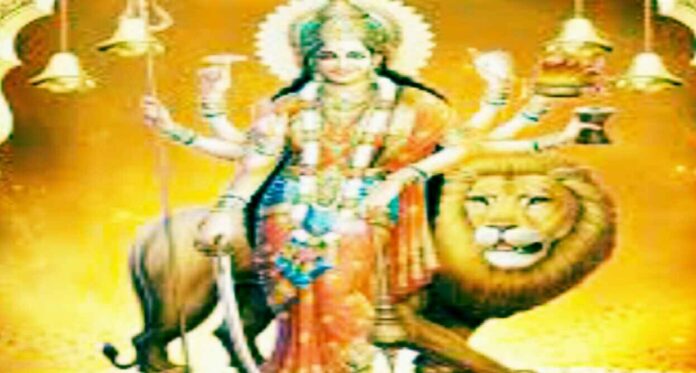 In this post we will tell about powerful mesmerism mantra, mesmerism is done in many ways but today we will discuss about mesmerism.
Here we have given very ancient mesmerism mantra, which is a bit strange in appearance but works very fast, the composition of  Shabar mantra (shabar mantra is powerful mantra) is such that it seems strange but those mantras prove themselves, Shabar mantra mostly in Gamathi (gamathi means rural or village language) language. Jaggery is used and in ancient times it was used more by the people of the village, so let's see how to mesmerism with  mantra ? Will  learn about it in detail.
mantra
Om namo aadesh guru ko vaa gud rata ya gud mati ya  Gud aave paya padto jo ma prayojan pau soti tiyarya Jagakar lau chal chal aagiya betal falani ke pet chalave kalratri ko chetan din ko sukh fir jove hamara mukh jae makdi makdi se tale sis faat do hak ho pade kala kalwa kali rat kalva chalya aadhi raat chal chal re kala kalwa sadhan chate hamara talva aak ke paan kawari base dhan joban sau khari piyari ret ragat gud kare giras amuki aave falana paas hanumantaji ki duahy shakti furo mantra ishwro vachaa!!
(This is the ancient mantra of India, so there should be no change in its word.)
How to prove this mantra
To prove mesmerism mantra, 11 days of meditation  have to be done, you can start meditation  from Amavasya (new moon), you can do meditation  in a lonely place or on the bank of a river, clean the place where you sit to do meditation  . You should do this work before meditation  , so that you do not have to do this on the day of meditation  , wear red clothes and sit facing north.
In meditation  you can take Rudraksh rosary or black rosary, do burn of google(it is special incense of worship of god)  and frank incense and light scented incense sticks, then worship Ganesh(ganesh is Indian gods name) and worship godfather, then do 11 rosaries of the above mentioned mantra.
After completing the mantra chanting, do not look back while coming home, do this meditation  continuously for 11 days, on the last day of meditation  , sadhak (seeker) can also perform Havan (Offering prayers to God in front of fire) .
This mesmerism mantra is so powerful that Kala Kalwa and Veer Betal (this is powerful god)  work in this mantra and Hanumanji's prayer is that this mantra will never repay its attack if it is used for moral work or legitimate work.
Method of Use
When you want to use this mantra, then take 5 pieces of jaggery and you should know the full name of the person on whom you want to use this mantra, because wherever the name of such-and-such comes in the mantra, it is necessary to say the name of the one who does the mesmerism. Oh, and at the place where so-and-so comes, your name will have to be spoken there.
Spread a clean black cloth in front of you and put 5 pieces of jaggery on that cloth and light a fragrant incense stick and say the above mantra 121 times, after completing one mantra, blow on the jaggery, in this way you will have to chant 121 times. Then put 5 pieces of jaggery at some good place and when Saturday comes, feed one piece out of it to the person who has to be captivated or feed him anything made of jaggery, but keep in mind that jaggery should be invited.
If that person invites and eats jaggery, then that person will appear at your feet within 21 days and will fall in love with you like crazy. You can use this mesmerism on your wife, your girlfriend, your boss and your friend. Keep in mind that your work should be justified, if you use this mesmerism mantra for wrong work, then the seeker himself will be harmed and the achievement you have achieved will be destroyed.
Also read
Powerful and rare mantra of mahavir swami
Most powerful laxmi mantra for financial success
How I increase attraction power and mesmerism power