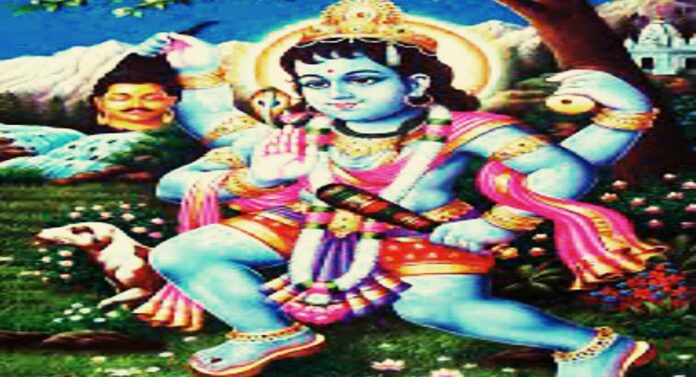 Bhairav remove obstacles Mantra is so powerful that it can do all these works in a pinch, the seeker of Bhairav (bhairav is danger god of india)must know what is Bhairav.
After the success of this Bhairav remove obstacles Mantra, it is necessary for the seeker to keep in mind that he should not use it wrongly, if someone is in pain or someone is sad, use it only so that the grace of Bhairavji remains on the seeker,
mantra
om guru om guru om guru om kaar! om guru bhu-masaan, om guru saty guroo, satya naam kaal bhairav kaamaru jata chaar pahar khole chopata, bethe nagar mein sumaro toy . drshti baandh de sabakee . moy hanumaan base hathelee . bhairav base kapaal . narasinh jee kee mohinee mohe sakal sansaar . bhoot moee, pret mohoon, jind mohoon, masaan mohu, ghar ka mohoon, baahar ka mohu, bam-rakkas mohoon, kodha moh, aghoree moh, dootee mohoon, dumanee mohoon, nagar moh, ghera mohoon, jaadoo- tona mohain, dakanee moh, sankanee mohoo, raat ka batohee mohoon, panaghat kee panihaaree mohoon, indr ka indraasan mohoon, gahee betha raaja moee, gaddee betha baniya moh, aasan baitha yogee mohoo, aur ko dekhe jale bhune moy dekhake paayan pare. jo koee kaate mera vaacha andha kar, loola kar, sidee bora kar, agni mein jalaay de. gharee ko bataay de, gadhee bataay de, haath ko bataay de, gaanv ko bataay de, khoe ko milae de, ruthe ko manaay de, dusht ko sataay de, mitron ko badhae de . vaacha chhod kuvaacha chale, maata ka chokha doodh haraam kare. hanumaan kee aan, seeta raamachandr kee aan . meree bhakti, guru kee shakti . guru ke vachan se chale..
(This is the ancient mantra of India, so there should be no change in its word.)
How to prove this mantra
Start the meditation  from Tuesday after 12 o'clock in the night, do 7 rosaries with the rosary of black rosary , the posture will remain black, the clothes will also remain black, do the meditation  by facing the south direction and light the fragrant incense sticks and Google incense(google is special incense of india), this method for 21 days Do.
After Bhairav remove obstacles Mantra is proved, when any work has to be done, then start the work by chanting the above mantra 21 times. That too sadhak (seeker) can cure the patient by applying cold and this mantra also works in attraction trap. If your love is true and justified then you can definitely use it.
Also read
Powerful mantra for attraction and health