In today's time, everyone has a problem with money, everyone keeps roaming here and there to get money, everyone wants to get so much money that I can't handle it, someone wants to get money without hard work. Hey, someone wants to become rich in a day,so I put Shabar mantra for money in this post.
The Shabar mantra for money (spell) that I have brought here today is an infallible mantra to get money, by proving this you can get sudden wealth, but you need to take care of some rules and regulations, if you do not follow those rules, then you will not get success.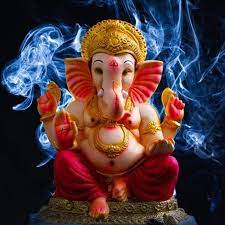 mantra
om namo hankaalo chaunsath yoginee hankaalo baavan veer, kaartik arjun veer boolaoon aage chaunsath veer, jal bandhi bal bandhi aakaash bandhi pavan bandhi teen desh kee vidya bandhi, uttar to arjun raaja dakshin to kaartik viraajai aasamaan laun veer gaajai, neeche chaunsath yoginee viraajai, pee to paas chali aav chhappan bhairon raashi udaavai, ek bandh aasamaan mein lagaaya doojai bandhi raashi mein laya.
(This is the ancient mantra of India, so there should be no change in its word.)
How to prove this mantra
To prove the above Shabar mantra for money, start the meditation with Dhan Teras i.e. on the first day of Narak Chaturdashi(before diwali) do this meditation for 21 days, to prove the above mentioned mantra, you have to light a jasmine oil lamp and with a rosary of Rudraksh You have to do one garland in the morning and evening, your face will be towards east and your clothes will be red.
By doing meditation like this for 21 days, your meditation will become fruitful i.e. it will be proved.
Method of use
Sometimes it happens that there is coined money, but no one can remove it. When you feel that there is coined money at this place, then go to that place after 12 o'clock in the night and light a lamp of native cow's melted butter at that place. Do and recite the above mentioned mantra  51 times and come back home without turning back, within 11 days that money will come in dream with full place and sign. You have to go to that place and bring the money.
In this way, a seeker can get sudden wealth by chanting the above mentioned Shabar mantra for money  to get wealth, chanting the above mentioned mantra 7 times while sleeping, if there is wealth accumulated in the places around you, then you will see it in your dreams.
also read