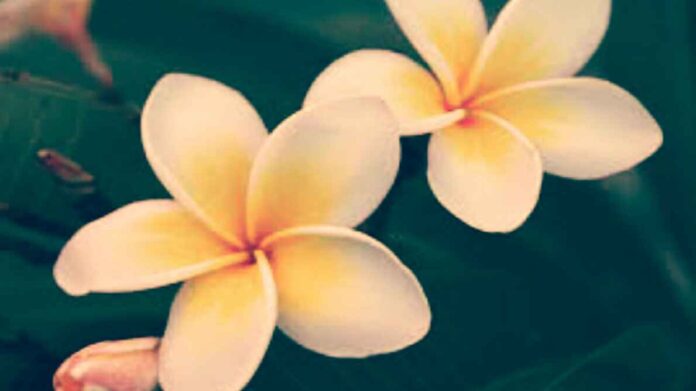 Now all tantriks (astrologer) and astrologers do the work of cheating  the general public by subjugation – subjugation, some tantriks (astrologer)  do not know anything, then they make posters of their names and share them everywhere, and the number is also someone's, first the name of the material. But they take money, it is a huge amount, once the money comes, then they stop picking up the phone, the poor people who are helpless, what to do, they contact him with the hope that his work will be done, but empty handed. They return and waste their precious time and money. Those who do the work of cheating are not subjugation specialist, they only do the work of cheating.
I have only one request to you that do not give money to anyone without thinking and understanding, if any astrologer is close to you or is in your identity, then only you can get the work done by him, whom you have only seen on social media and trusting him. If you give money to him, you will be cheated, this is my promise,
What is subjugation by flower ? How does it work, how is subjugation accomplished, what is the misconception in your mind, today I will expose it, I will tell you the method and method here, with the help of this you can become a subjugation by flower specialist, but you will have to follow my method. Will have to follow, subjugation is not a one day, 3 hours or 20 seconds action, some tantric(astrologer) says that I will subjugate a woman or girl in just 3 hours, that doesn't happen because within 3 hours someone subjugation does not happen, it is just a way of cheating the general public.
I do not oppose subjugation because subjugation by flower sadhana (meditation) is my own and I have also experienced it, you can also become subjugation specialist by doing subjugation meditation you do not need to pay money to anyone, it is necessary to follow my method. Will happen,
So, today I am giving you subjugation (meditation) with complete method, with the help of which you yourself  will become a subjugation specialist, whatever (meditation) I put here on this website, I put it completely, I never put half incomplete (meditation), if anyone If we want to teach method, it should be taught completely, we are not fond of giving half-baked method.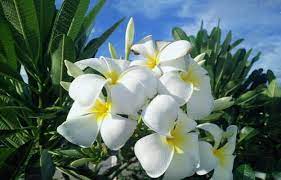 mantra
om namo aadesh guru ka ek phool phool bhar dona chaunsath yoginee ne mil kiya tona phool phool vah phal na janee hanumann veer gher gher dai aanee jo soonghe is phool kee bas uska jee praan hamaare pas sotee hoy to jagay laav baithee hoy to uthay laav aur dekhe jare bare, mohi dekhi more payan pare meree bhakti guru kee shakti phuro mantr eeshvaro vacha vacha vachee se tare to kumbhee narak mein pare.
(This is the ancient mantra of India, so there should be no change in its word.)
How to prove this mantra
This mantra is Shabar mantra (simple and powerful spell), you don't have to work very hard to prove it because it is self-evident, to prove this mantra, you will have to do subjugation by flower meditation for 21 days, before meditation, you will have to memorize the first mantra and you will have to listen to the godfather. If there is a need, you can make your parents, Gorakhnath, Ishtadev (godfather) or Bholenath a godfather. You can make Lord Bholenath your godfather or you can make your parents as your godfather, no one is born in this world as a bigger godfather than parents.
You can start (meditation) by becoming a godfather, you can start (meditation) on any auspicious day, take an earthen lamp, put jasmine oil in it and light the lamp, and then do 3 rounds with black rosary or rudraksh rosary, (meditation) After completing it, sleep on the ground, and follow celibacy completely, do this method continuously for 21 days, the time and method of meditation will remain the same every day, during the period of meditation, you must give some donation to some poor children,
On the last day of (meditation), do a small Havan(Offering prayers to God in front of fire), in this, you can sacrifice Google (this is types of incense) by performing Dashansh Havan (Offering prayers to God in front of fire)  and you can offer Satvik Bhog (simple foods) of sweets and fruits, similarly if you do (meditation) for 21 days, you will get 100% success,
Method of use
When you want to control someone, whether that person is a boy or a girl, all you have to do is take a fragrant flower, that is, a flower, and invoke it by chanting a mantra 108 times, and that flower will be given to that person within 48 hours. Smell it on any pretext, if you let him smell this flower, then that person will appear at your feet in 11 days, will listen to your every word and will not be able to live without you even for a moment, he will fall in love with you so much that no one can break it. Use less Tantrik(normal astrologer) cannot do, you will not find such a method which is Gurmukhi (method give by godfather), I have told you this method after a lot of effort, this method is Gurmukhi, (method give by godfather)
If you are not able to smell the flower in 48 hours, then this attraction will not work because its effect remains on the flower for 48 hours only, so you have to smell the invited flower within 48 hours.
After Mantra Siddhi(proven), you must prove the above mantra once in a year on the day of Narak Chaturdashi (before diwali). You can also prove this mantra on the day of eclipse. Do the work of subjugation so that it does not go in vain, so prove this mantra once in a year.
In this way, a seeker can himself become a attraction  specialist by using this method of ours and can perform attraction  work, you should not use this Siddhi (proven) wrongly, if you use it wrongly, you will get trapped.
Also read
Powerful meditation for peace of mind
Powerful and rare mantra of mahavir swami