Today, I have come here in front of you with a tremendous subjugation of Kaal Bhairav,(Indian danger god)  which is a very powerful mantra and its attack never goes empty. This mantra is our experience proven mantra. I am going to give you correct and accurate information about it,
In this post, we discuss in detail about Bhairav danger subjugation Mantra, how it is achieved and how it is used.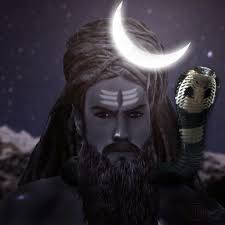 mantra
om kaalee kankaalee mahaakaalee ke putr kankaal bhairav hukum haazir rahe. mera bheja raksha kare, aan baandhu, baan baandhu. raat ko bhejoo raat ko jaaye kothe jo pade thar thar kaape. hal hal hale giree giree pade uthee uthee bhaage. bak bak bake mera bheja sava pahar sava ghadee sava din sava maas. baavala na kare to maata kaalee kee saiya par pag dhare. vaacha chuke to ubha sookhe vaacha chhod kuvaacha kare. dhobee kee naand chamaar ke kund mein pade. mera bheja kaam na kare to roodr ke netr se aag kee jvaala uthe. sar kee jata toot bhoomi mein gire. maata paarvateeke sar pe chot pade. bina hukum ke nahin jaana he kaalee ke putr kankaal bhairav. phuro mantr eeshvaro vaacha saty naam aadesh guruko..
(This is the ancient mantra of India, so there should be no change in its word.)
 Material:-
Mohini dhoop,(this is incense of Indian god) black rosary, google frankincense, a black cloth 1.25 meter long, scented Incense stick, rose perfume, liquor bottle, goat meat and barfi.(barfi is a Indian sweet)
How to prove this mantra
Meditation  will start from Tuesday, on Tuesday you have to go to the cremation ground at 12 midnight after being clean, wear black clothes, tie a black cloth on your head, purify the place where you want to do Meditation  with water or rose perfume. Take it, sit facing the north direction, make a security cordon, light fragrant incense sticks, Google Loban and Mohini Dhoop, (it is Indian incense) keep the photo of that girl right in front of you, then worship Ganesha (ganesh is Indian god) and make a garland of your family deity.
Then do 11 rosaries of dangerous subjugation mantra of the above mentioned Bhairav. After completing the ritual, offer a bottle of wine, goat meat and barfi to Baba Kaal Bhairav and pray for success in your work. Within 21 days after the completion of this Meditation  , that girl will fall in love with you. I can and do not use this Meditation  for bad work.
Prove this Bhairav danger subjugation mantra once in a year during Narak Chaturdashi (before diwali) or any eclipse period, so that the mantra remains active, Bhairav's danger subjugation is very dangerous, so be careful while using it, otherwise it will be bad for you.
Also read
Best mantras for protection against evil spirits and ghosts