I have come up with a very powerful mantra for you to protection of womb and to stabilize the womb. The woman who does not get pregnant, falls repeatedly, that woman must use this mantra. This mantra is the powerful mantra of Narasimha Veer (powerful Indian god) and its use It used to happen a lot in ancient times because there were not so many facilities and there were no hospitals then this mantra was used.
So let's know in detail how to prove this mantra for protection of womb and for abortion and how to use it, let's discuss in detail about it,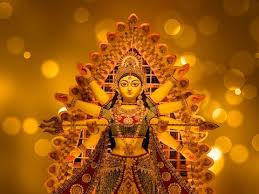 mantra
om narasinh veer, ek putr maad . mard garbh jaato rahe, ek maasiyon . do masiyon, teen masiyon, chaumasiyon . panchamasiyon, chhathamasiyon, satamaasiyon. athamasiyon, navamasiyon, dasamasiyon . mard teree shakti phuren.
(This is the ancient mantra of India, so there should be no change in its word.)
Method :
Repeat the above mentioned mantra continuously for 7 days at 11 o'clock in the night, after proving this mantra, measure the mother's body 7 times equal to the length of the mother's body by taking molly or raw yarn, make a thread by chanting this mantra and tying nine knots, after that chant 108 mantras. If you invite cord to be worn on the waist of the mother, then the womb is protected.
mantra
om namo aadesh guru ko. jay jay jay jay jayakar gorakh baitha ghoroovaar . jab lag raaj vibheeshan karai. gaura kaatya kaatana . eeshvar bandhya ganda | rakhu rakhu shree hanumant bajarang. jo chhitaka parata. anda doodh poot . eeshvar kee maya . padata garbh . shree gorakhanath jee rakhaya. meree bhakti. guru kee shakti . phuro mantr . eeshvaro vacha .
How to prove this mantra
By proving this mantra during the eclipse (chanting the mantra till the eclipse lasts) then at any time Take a black thread and tie it on the waist of a pregnant woman after chanting this mantra 108 times, then with the grace of God, the falling pregnancy will stop.
In this way, you can stop a falling pregnancy by using this mantra for protection of the womb and for the stabilization of the womb.
Also read
Powerful and rare mantra of mahavir swami