Today in this post we will learn about Mata Meldi (meldi is danger god of gujrat india) hypnotize . This meditation  is a bit difficult but definitely shows its strength.
Once this meditation  is successful, it is as if its work is 100% done, Meldi Mata's mantra is very dangerous and intense too, this meditation  comes in tamasik meditation  (method of black magic), mostly Meldi Mata is worshiped in Gujarat and Ujjain, Meldi Mata does every work. Sadhak (seeker) himself is able to do this, by doing this meditation  one can see how much power is there in Mata Meldi.
Meldi hypnotize  spell  method has not been told by anyone yet, but I have put it here with the permission of my godfather, so the seeker should use it carefully, otherwise mother Meldi takes bite  like Kali Nagin, (black snake) use it on your wife if she is also capable of doing it. If you feel it, you can use it on your girlfriend also, but your love should be justified, if you use it wrongly, then the result can be bad, the seeker himself gets trapped.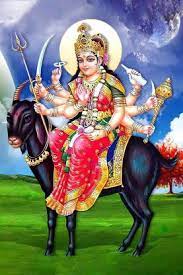 mantra
Hath ma chari mata meldi khadi
Shisham ki khat mashan ki vaat
Meldi jape tran bhuvan kampe
Meldi maari mohini kare
Na kare to hanuman ni aan fare
Pavan dode itni jagah par meldi dode
Ramchandraki duhay fare!!
(This is the ancient mantra of India, so there should be no change in its word.)
Material:-
Google (it is incense of india) and frankincense incense, fragrant incense sticks, rose perfume, goat's liver, liquor bottle, one square meter black cloth, four faced lamp, jasmine oil and 1 lemon.
How to prove this mantra
Meldi  hypnosis meditation  will start from Sunday, on Sunday after having a clean bath, go to the cremation ground at 12:05 pm, sit facing north, make a security circle, burn google and frankincense, light a fragrant incense stick, then recite Hanuman Chalisa. Recite 5 times, worship Ganesha (ganesha is Indian god) and make a garland of your family deity.
Light a four-faced lamp and spread a black cloth, put rose perfume on the black cloth and keep a bottle of liquor, goat's liver and lemon near you, then chant the above mantra 5 times, as soon as one mantra is completed, blow into the rose perfume. By the way you have to do 5 rounds.
After chanting the mantra, offer a bottle of wine, a lemon and goat's liver to Mata Meldi as a bhog (food). This ritual is for 7 days. The ritual will remain the same every day, and every day Mata Meldi will have to be offered bhog, (food)  after completing the meditation  , all the ingredients are in the same cremation ground. Keep it and bring rose perfume with you for the person for whom you have done this experiment, whether it is a boy or a girl, sprinkle this rose perfume on his clothes, within 21 days that boy or girl will fall in love with you. This ritual is for cremation, so do it under the supervision of a godfather or preceptor and never use this method  for wrong things.)
The mantra that I have given in Meldi hypnotize meditation  is a swearing mantra, so it doubles its work, because in the mantra which swearing comes or comes, then work has to be done, this meditation  is dangerous, so the godfather care Do it only in.
Also read
Powerful mantra to win over enemy
Best mantra for success in every work